Who We Are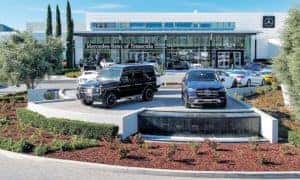 Currently, Unstoppable Automotive Group owns a number of luxury franchise dealerships all over the country. Some of the included brands are Polestar, Mercedes-Benz, Audi, and Volvo, among others. Unstoppable Automotive Group is headed by Garth Blumenthal, who was the youngest general manager in Mercedes-Benz history.
We've developed a reputation for selling high-quality vehicles and providing exceptional services. This reputation is important to us and we strive every day to uphold it.
Reasons To Visit Unstoppable Automotive
If you're in the market for a new vehicle, there are plenty of places you can choose to go. However, there are some things that set Unstoppable Automotive Group apart from your other options. Here are just a few reasons why you should consider choosing us the next time you want to buy a vehicle:
Wide Selection of New and Used Vehicles
For starters, we have one of the widest selections of both new and used vehicles. When you visit our dealership, we make it easy to find a vehicle that fits your needs. You can even browse through our current inventory online, allowing you to see what we have without having to leave the comfort of your home.
Your other option is to stop by our dealership whenever you're free. Our sales staff would be happy to set you up with a test drive in any vehicle that interests you, or you can simply browse through our lot to see your options. Whether you're looking for a luxury sedan, a family car, or something else, Unstoppable Automotive Group has plenty of options for you to consider.
Excellent Customer Service
We here at Unstoppable Automotive pride ourselves on our exceptional customer service skills. No matter what location you visit, you can be sure that our local sales staff will help you through every step of the car-buying or car-selling process. We know that most people dread having to spend the day at a dealership looking for a new vehicle and that's why we do everything we can to make the process as quick and effortless as possible.
Affordable Prices
Each of the Unstoppable Automotive dealerships offers reasonable prices on both new and used vehicles. When you shop with us, you'll get the best possible value on all your favorite brands, makes, and models. In addition to our already low prices, we regularly offer new vehicle specials that allow our customers to save even more.
Our goal is to offer fair and reasonable prices on our vehicles so that our customers can drive away knowing they got a good deal. We believe that doing this benefits us in the long run, as it will help bring back repeat customers. See our prices for yourself by exploring our current prices through our online inventory listings.
Available Financing Options
Once you find a vehicle that's right for you at a price you like, our financing center makes it easy to pay for. You can quickly finance a new vehicle loan through our dealerships at affordable interest rates. No matter what your current financial situation is, we'll work with you to find a payment plan that you can afford. Whether you're looking to buy or lease a new vehicle or you want to purchase a pre-owned vehicle, our finance center is here to help. Be sure to explore all of our different financing options to see which plan works best for you.
Our Service Center
Finally, Unstoppable Automotive helps car owners even after they leave our lot. Our service center has some of the best technicians around who can help you with whatever vehicle issues you might have. Whether you need to fix an issue you're experiencing with your car or you want to get some preventative maintenance, our service center is always available to assist you.
Contact our service center today and let us know what sort of assistance you need. We can then schedule a time for you to bring your vehicle in or we can arrange for a tow service if needed. From there, we'll thoroughly inspect your vehicle and determine the exact cause of your issue. We can then perform any necessary repairs, all while keeping you in the loop and letting you know what to expect. Our service center is completely transparent throughout the repair or maintenance process, letting you know that your vehicle is in the right hands.
Contact Unstoppable Automotive Group Today
Whether you want to lease a new luxury vehicle, buy a pre-owned vehicle, or need help with your current car, Unstoppable Automotive is here to help. Contact us today to let our team know how we can assist you and we'll do everything we can to provide you with the help you need in a timely manner.
Thank you for taking the time to learn a little more about who we are. As residents of the Temecula area, Unstoppable Automotive Group is dedicated to helping the residents here in any way that we can. We hope to hear from you soon so that we can assist you in acquiring your next vehicle or taking care of any needed maintenance or repairs.